Chinatown Tai Chi Center
Enjoy the benefits of Tai Chi by
Enrolling
now.
Check the
Class Schedule
for class times and enrollment dates.
Promotion Time
Posted By:
Sifu Phyllis Calph
On April 20, 2016 at 19:43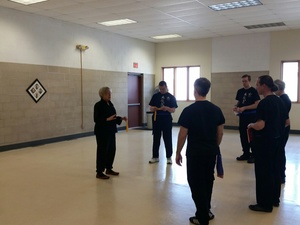 On Saturday April 16, 2016 we had testing of many students at Chinatown Tai Chi Center. Below I've posted pictures of the occasion. Please take time to congratulate them all.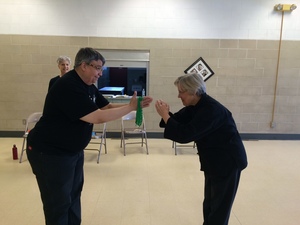 Mark - Green Fringe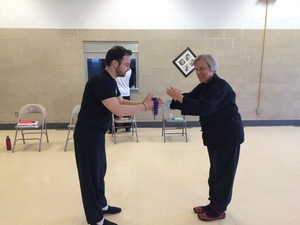 Aaron - Blue Fringe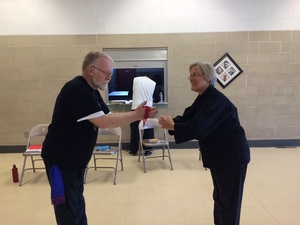 Michael - Red Fringe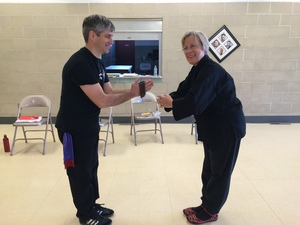 Troy - Brown Fringe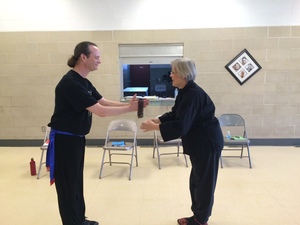 Chris - Brown Fringe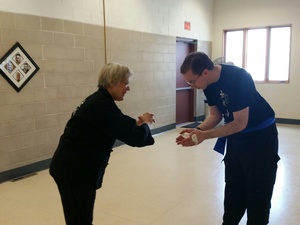 Bryce - White Fringe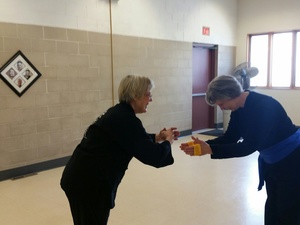 Karin - Yelllow Fringe
Scott - Yellow Fringe
Tai Chi Chuan is an ancient Chinese Martial Art that is well known for its superior health benefits and high level of effectiveness in combat. Tai Chi forms, which are performed in a slow and relaxed manner, calm the mind and release the mental and physical tensions of our modern, stressful lifestyle. Our school is directly descended from the originator of Yang Style Tai Chi through his grandson Yang Cheng-Fu.
Please call Sifu Phyllis Calph at 651-699-2863 with questions. You may also send us mail
If you call in advance, we can answer any questions you may have before you come to your first class. Of course, you can always just show up to watch a class. Everyone is welcome.
---
Student Creed
I intend to develop myself in a positive manner and avoid anything that would reduce my mental growth or my physical health.
I intend to develop self-discipline and respect in order to bring out the best in myself and others.
I intend to participate in class consistently, practice what I learn constructively and defensively to help myself and others, and never be abusive or offensive.
---
Yield and overcome,
Bend and be straight,
Empty and be full,
Wear out and be new,
Have little and gain,
Have much and be confused.

Tao Te Ching - Twenty-Two

---